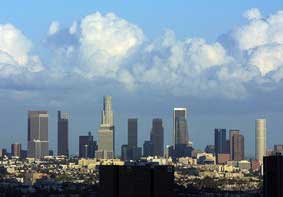 "Robert is a true professional who knows his business inside and out! His excellent attention to details, thorough research and documentation, and ability to effectively communicate in a very contentious situation were extraordinary. On top of that, the personal care Robert gave me was a great relief and comfort in a trying time. I am truly grateful Robert was on my side!"
Debbie F., C.Ht.

"…Robert is extremely talented. In fact, I believe Robert is critical to Glenridge. I know I would not want to serve on the Board without Robert as the Manager." Daniel P., Esq.

"I have worked with Robert Avila on several different projects and I've always been impressed with his professionalism and skill. I think we're very lucky to have someone like him running the day-to-day operations…" Dan W.

"…I've been working with Robert on a daily basis since January and find him to be an exceptionally competent and invaluable asset to all of us on the Board and in our community. His professionalism and dedication to our community makes my job manageable and enhances the smooth functioning of all operations, ultimately improving our quality of life here… He also has an impressive background with experience, education and training and continues to educate himself and impart his expertise to our Board on current laws and issues facing homeowners associations in California." Lynn B.

"…I can tell you I couldn't do Robert's job nearly as well as he does. He is more than a gem, he is extremely good at what he does." Jerry A.

"Mr. Robert Avila is irreplaceable… He has proven time after time dedicated and competent work…" Douglas L., O.D.

"We are grateful for Robert's diligence, persistence, and friendly demeanor during the whole period. As an Association, we could not be more fortunate in having him. We commend his talent, professionalism, and good nature." Sharon B.

"Just a note tell you how much I enjoy working with you. We may disagree at times, but I do value your judgment and I must confess, to my chagrin, you are too often right." Marshall C., CPA (ret.)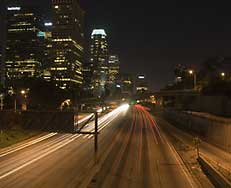 "Robert's professionalism, care and dedication set no hourly boundary on getting the job done. The Association, the Board and the staff have the highest regard and respect for Robert's leadership, persistence and professionalism…" Pamela I.
"Mr. Avila has excellent working habits and a very positive attitude. He is conscientious, dependable, hard working and adroit as he does his work. His honesty is above reproach." Harry H.

"Robert…you are absolutely the best of the best! You are wonderful! I count my blessings every day that our paths have crossed!" Linda A.

"While discussing something else with Robert, I made brief mention of my problem. He found a way to have me discuss this problem. He then proceeded to solve it. Not only did he figure out a solution, he checked to make sure it was truly a problem, he found a solution, made it happen, and then he followed up on it. I was so impressed, not only with the success of his solution, but that he followed up until I was completely satisfied." Joan H.

"Robert is a very proactive person. If a problem exists, he goes after the problem until it is resolved and under control" Al B.

"I have known Mr. Avila to be an extremely attentive and organized individual whose attention to detail and professionalism are unsurpassed." Robyn H.

"…I found Mr. Avila to be honest, dependable, responsive, congenial, and a genuine asset to the complex. In every instance that I presented Mr. Avila with a problem or concern, he promptly and efficiently resolved the problem. I was also impressed with Mr. Avila's willingness and ability to prevent problems in advance." Joseph F., Esq.